UPDATE: The first version of Avidnote is now released. Click here to check it out!
This is the most common question that I've been receiving over e-mail. As you may know by now, AvidNote is a new and upcoming web app that tries to simplify the process of working on research papers. If you haven't signed up yet, be sure to do so by clicking here. Specifically, the goal is to improve process of taking notes on academic papers online, in an interface where you can work on papers and notes simultaneously, all while having access to your academic references with support for LaTeX as well.
We have been working diligently to try to launch the app in March, hopefully within a week or two. We are very close to the beta being released at the moment (stay tuned).

However, there are few features that are still being worked on. If you have already signed up, you won't have to worry since we plan on notifying all those who signed up when it's ready.
I have a feature that I would like to request!
Great! I welcome any feedback that we can get at the moment. How do you usually take notes? What is the biggest challenge you face when reading and writing research papers? If you have a specific feature that you would want to be added, be sure to mention that by commenting below or by contacting us on Facebook, Twitter or by e-mail.
Until next time… Sayonara!

Regards
Adam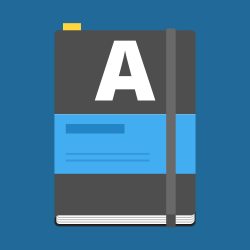 Latest posts by Abderisak Adam
(see all)