Are you one of those people who need an extra kick to start writing? Say no more! I have the perfect app for you which will undoubtedly force you, quite literally, force you to write. The app was named The Most Dangerous Writing App (although it seems to have changed after the app was acquired), the name is a very good indication of what it does. Basically, you either have to continue writing and reach the goal that you have set (either in terms of writing "x" number of minutes or "x" number of words) or as soon as you stop writing for five seconds, the app will freeze up and stop you from writing any further!
You literally have to write or your writings disappear 🙂 If that doesn't sound like a crazy idea, I don't know what does. You may ask yourself if it works? Well I'm writing this blog post on that platform as we speak, help! I'm not entirely sure if I'll make it, I suppose you'll notice that if this is published at some point.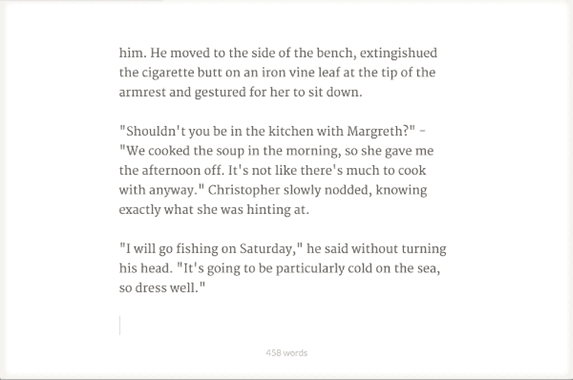 It's honestly one of the most bizarre and thrilling writing sessions I've had in quite some time. Knowing that the app is literally forcing your hand, makes you start writing, even if that writing doesn't end up as your most polished pièce de résistance. At least it gets you to start moving (which is usually the biggest problem) reminding us that we shouldn't really worry about producing a fully polished product in the first go. Instead it's often better to focus on writing something and worry about the editing part later on.
PS: So it looks like your writing doesn't entirely disappear if you fail to meet the writing quota. Instead you lose the ability to continue writing and are presented with some options to export what you had written previously.
PSS: If you still haven't signed up for our note-taking app for researchers, we are still accepting new users who can test it out for free once it's released.