As I'm sure you know, a resume is a brief account of personal, educational, and professional qualifications and experiences, as prepared by a job applicant. In short, it is a summary of your academic and work history. The resume is all about showcasing your job skills on a piece of paper. It is a document that one uses to promote their knowledge skills to an employer. Therefore, it is very important to write it for the employer rather than to take it as an opportunity to list out all your accomplishments. Depending on the nature of the job, research work can be a crucial component of the resume. This is particularly the case with most teaching appointments in higher institutions where research work is a sine qua non for employment.
CV vs resume
Often, a resume is confused with a curriculum vitae (CV). Although they essentially serve the same purpose which is to provide some details about your academic and professional history, they are intended for different purposes. A resume is specifically targeted for a job opening where your extensive academic accomplishments are not the requirements while a CV focuses on your academic accomplishments in greater detail. Thus, a CV is usually a broader document than a resume. It is a document where you can mention everything you deem to be essential. However, for practical purposes, the two terms have become synonymous over the years.
As noted above, a resume is mainly meant to land you a job. It should be able to grab the attention of the employer and distinguish you from others competing for the job. It should also be professionally organized, polished, and concise, preferably not more than two pages long, albeit PhD resumes tend to be longer.
Crafting a resume
The different categories in a resume and the way the information is presented in them depends on the audience. It is not an exhaustive aggregation of everything that you have ever done. So, all superfluous information needs to be cut down and only the necessary information must be retained, and arranged properly, according to the job requirements.
Although there is no one set method of writing a resume, there are some general rules that apply to all, like having a good and consistent format, among others. The font and the spacing throughout the resume should be consistent to make it easy to find any particular section if required. Generally, the academic or professional history is arranged in reverse chronological order but if you choose to do otherwise, make sure you are consistent for the entirety of the document.
Review the job description
Look at the job description and try to understand what the employer is looking for in a candidate. Take note of the skill-set required by the job, including skills pertaining to research, and identify the ones you possess. Ask yourself questions like, 'how similar are the job duties?' and 'how is the job relevant to your work?'
The most important thing is to let the employer know why they should hire you. Explain why your research/work/experience is important and emphasize your personal attributes or qualities that are relevant to the job and potential employer. Know your audience and organize the information accordingly.
Listing research work
How you list your research work can depend on various factors such as the job description and the extent of your accomplishments. If you have a wide, impressive set of research work that you can list out, and if it is relevant to the job, you can have a separate page for the research section. If you don't want to make the resume all about your research work, you can just have a separate section for research under the heading "research work". If you have just a limited amount of work to show or if you wish to enumerate only the significant work, you can simply include them in the accomplishments section of the resume.
Apart from mentioning the basic details of your research work such as the name of the project, name of the institution, and the specific departments which you worked, as well as the results achieved, you could also include the details of your mentor/PI/supervisor such as their name, position, department, and their area of research. You can also mention the funding of your research work. Be specific about the type of scholarship or grant you received for your research if any.
You can, depending on the space allocated for research work, include more information that can boost your chances of landing the job. These include lessons you have learned, things you improved upon, and skills you gained through research work. It is advisable to use specific numbers rather than just giving vague information. For example, you could list out the number of hours you spent in the lab or the number of papers you got published – try to quantify your achievements.
Listing out publications and presentations
This is similar to listing research work. You could have a separate section for the publications or just include them in the accomplishments section. In the case of presentations, mention the full and official title of the presentation, full list of authors, location of the event, date, and any awards received. For publications, full citation should be provided and papers that are submitted for review can also be mentioned. C
Some resume tips, dos, and don'ts
Tips
Avoid the tendency to add unnecessary information
Tailor-make the resume for a particular position or a program
Have a friend or a professional review it
Most employers opt of practical experience, so emphasize your research work
Dos
Good and consistent formatting
Revise, proofread the resume' to make it better and free of errors
Don'ts
Typos, spelling mistakes, and grammatical errors
Mentioning irrelevant information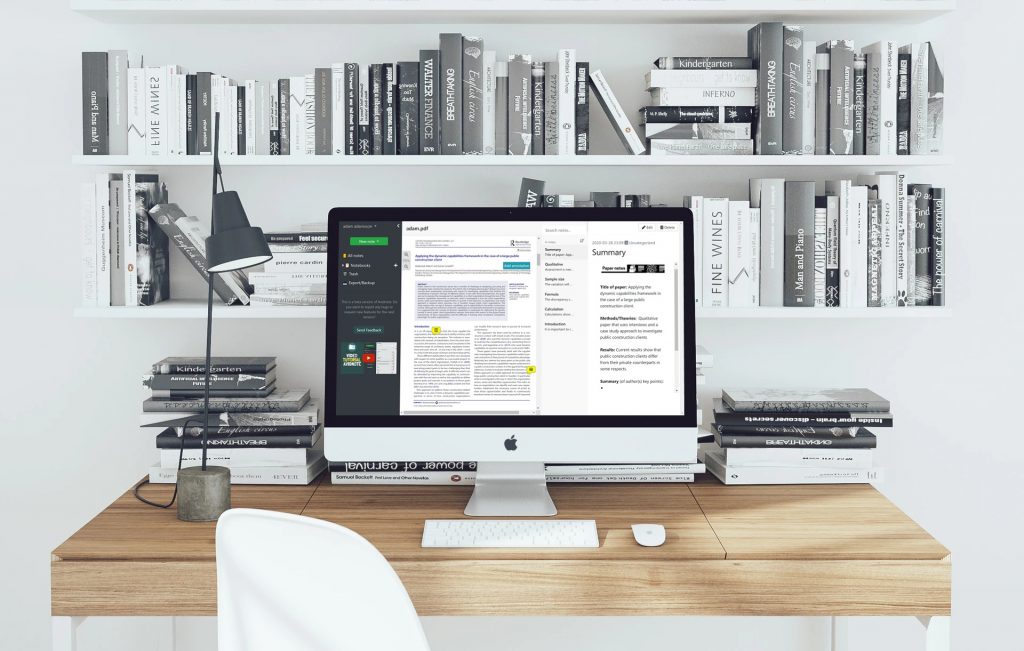 Organize Your
Research
Avidnote is the app for researchers - take better notes and organize your papers